8 Ways to Wash and Maintain Table Linen at Restaurants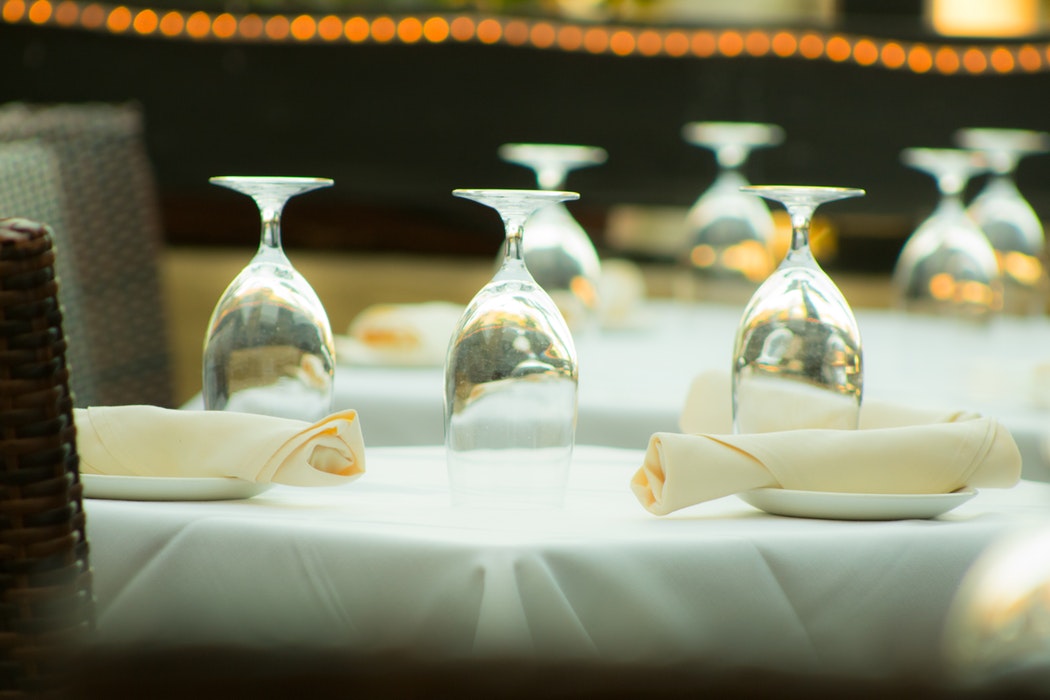 There's nothing more inviting than a restaurant filled with tablecloth-covered tables. Crisp white tablecloths and napkins add a touch of class to an establishment and when in pristine condition it means you'll be eating at a top notch place. Linens can, of course, be a big expense for a restaurant but by investing in high-quality, decent tablecloths at the beginning they will last longer and be easier to wash and maintain than its cheaper counterpart.
When deciding on restaurants linens you need to consider not only the color but the fabric, price, and maintenance requirements. The linens can be white or colored depending on the color scheme of the restaurant. One thing that they all have in common is that they need to be looked after carefully and laundered both properly and frequently. Here are some helpful tips and tricks to help wash and maintain your restaurant table linen.
1. Wash Before First Use
It's vital that you wash your linens when you buy them before the first use. Some manufacturing process may leave traces of dye behind that need to be removed before being used in the restaurant. Washing before use also helps with a tablecloth's ability to resist stains.
2. Removing Bad Stains
If you can, treat bad stains as soon as possible with an effective stain remover. The quicker you can attack the stain the better. Get to know which stains should be treated with what so you can prolong the life of your table linens. For example, fruit juice or meat juices can be treated by rinsing under cold water however with products such as chocolate, a pre-wash may be needed with a stain remover.
3. Starch Your Linens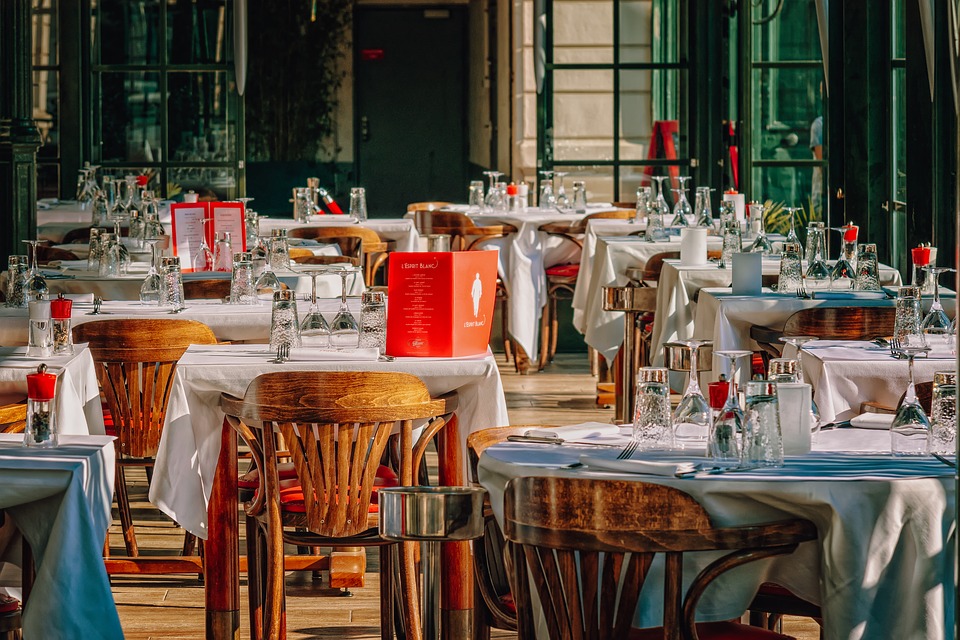 Starching can help your table linens to look and feel better as well as acting as a protective layer to stop food and other items getting deeper into the fabric. Simply add the right amount of starch to the washing machine to starch cotton table linen. Colored cotton, polyester, and polycotton blends can be starched but may require a specific formula for the material.
4. Wash Your Linens Regularly
When washing the restaurant linens, be sure not to overload the washing machine. Make sure there is enough room so that the fabric can move freely in the water. Always check the temperature according to the laundering label and wash accordingly. If you're looking to whiten the linens then add an oxygen-type bleach. When washing colored linens, use a gentle detergent specifically for colored fabrics.
5. Drying Your Linens
To dry your linens, hang the fabric in the air to dry. If you can, let them dry in the sunshine, the bright light helps to bleach the fabric keeping them whiter for longer. Bring the linen in before it is bone dry otherwise, it will become too dry and feel very brittle.
6. Ironing
Depending on the type of fabric of your linens, they may be more or less likely to crease. However, if you've crammed your table linens into a cupboard, they may get some wrinkles. Use a well-padded ironing board, make sure the fabric is slightly damp and then press the linen until it is smooth but not completely dry. Remember to let your linens finish drying in the air before storing.
7. Store in a Cool, Dry Area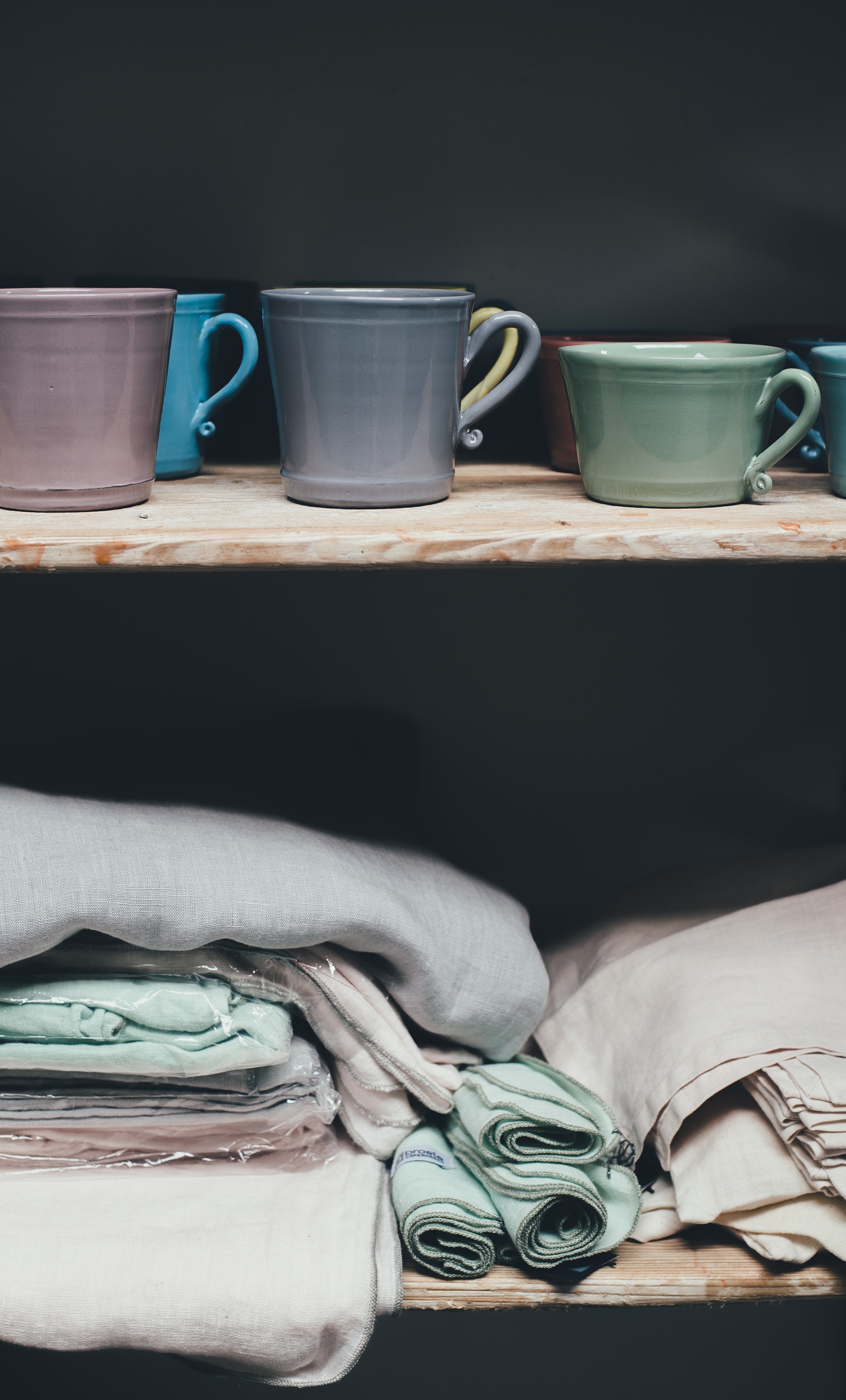 Before storing your newly washed and ironed linens, double check that no stains have gotten through. Some stains may have been missed and need to be attended to. Make sure the linens are completely dry before storing, any moisture could cause mildew. Store linens in a well-ventilated area, wrapped in acid-free tissue paper. The reason for this being that acids from regular tissue paper can yellow white linens.
8. Should I Hang or Roll Linens to Store?
If you have space, the best way to prevent wrinkles on newly washed and pressed linens is to hang them up on hangers in a closet. Use one table linen per hanger and be sure to leave plenty of room between the linens so the air can circulate well. Another option is to roll the linens to prevent wrinkles. How you store your linens is dependent on the space you have available and the length of time you wish to store them.
The decor of a restaurant is what customers first see when entering an establishment so it's important to make a good first impression. Choosing table linens can be tricky from deciding on color and material to shape and pattern. Your Chair Covers is a wholesale tablecloth and linen provider that can meet all your linen needs. Whether you need satin linens, polyester or spandex, they offer high-quality fabrics at great prices.
Recent Posts
Table Linen Buying Guide: Choosing the Right Material For Your Event Considered essen …

Everything You Need to Know About Choosing the Best Catering Linens When catering an event, s …

Bridal Guide: 15 Beautiful Ways to Style Wedding Chairs There are so many ways to decorate a …