8 Color Scheme Ideas to Decorate Your Next Event
Have you ever walked into an event and felt transported? Was it the food, the music or was it the color? Colors create moods and feelings and have the power to make you feel happier. With this in mind, you always want to consider the effect a color will have on your guests. Once you've decided your either hosting or planning an event, the next thing is to decide on the color scheme. This will form the basis of most of your planning decisions from venue and food to backdrops and decorations.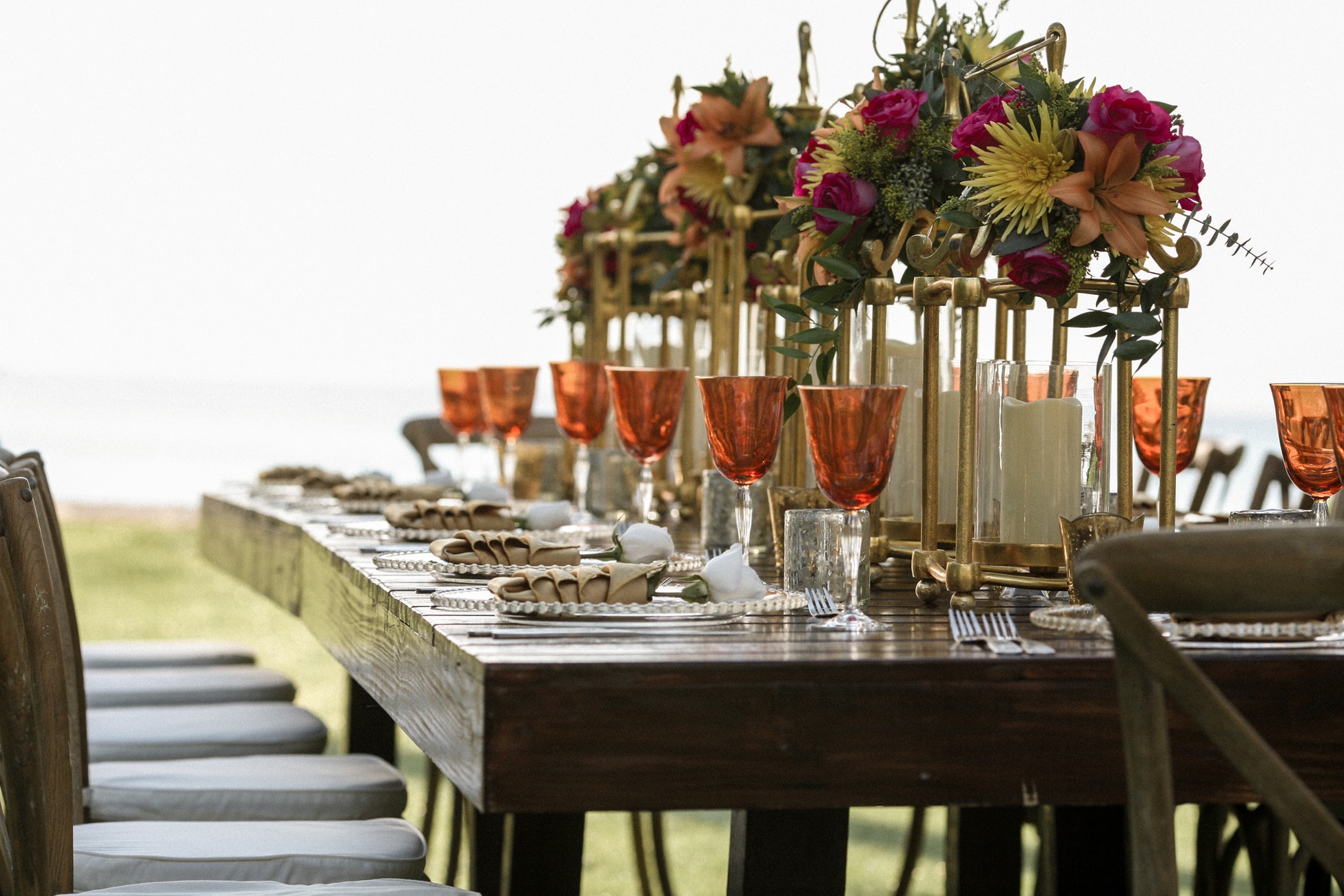 Color trends are always changing, therefore, it's difficult to stay on what's current. Trends and ideas are a great place to start when picking a color scheme for an event. To get you started, we've compiled a list of eight fantastic color scheme ideas that are sure to be a hit at your next event.
1.Tropical Tones
If you're looking for some island-inspiration look no further than tropical tones. Think bright fuschia, coral, and oranges with hints of navy blue and neutral tones to balance it out. This is a fun and colorful palette that will brighten up any event and leave your guests with a post-holiday buzz. Bright colors definitely have the power to lift the mood, team this look with a beachside venue or destination wedding.
2. Navy and Teal
A unique color combination but a great one none the less. The two strong shades work well together and create an elegant color scheme. To soften the bold colors, use neutral linens throughout the event with the exception of napkins and small accessories. By throwing in accents of navy and teal, it won't feel too overpowering.
3. Black, Gray and Green
Monochrome is a timeless look and it is still going strong but for 2018 it's bringing in plenty of lush greens to create a very inviting and relaxed atmosphere. The sleek and sophisticated color palette is perfect for someone looking for a contemporary and modern feel but still keeping it natural. Feel free to add soft gray and blue shades to soften the look. Try using striking black tablecloths for your dining area and keep it simple.
4. Almost Mauve
A modest mauve combined with metallic detailing and neutral tones make for a very simple yet effective color palette. Add in greenery and floral arrangements as centerpieces to bring the look together. Long candlesticks and holders would look great with this theme, look for copper finishing and almost mauve coloring on the candles. Small details add the finishing touches to the event style.
5. Metallics
Metallics are very popular for events and create a modern and refreshing look to any interior. Use silver, gold, brass or copper combined with neutral tones. Pair silver with white for a traditional look, well suited for a wedding. Use the metallics as the main color or the on the details, whichever you prefer. For metallic detailing use candlestick holders, cutlery and name holders to add texture to the look.
6. Colour Bursts
Strong and vibrant colors including red-orange, royal blue and yellow are set to be very popular choices for events. Of course, these strong bursts of colors aren't used as the main color for everything. Incorporating bursts of colors could include a few well-placed colorful pieces such as napkins, plates or menu cards. Color block bursts are sure to draw the eye but by keeping the flash of color to a minimum, there is no sacrifice to the taste or class of the event.
7. Blush, White and Gold
For an elegant and romantic color palette perfect for a wedding or intimate event, this pastel color scheme will create a feminine and stylish decor. Add accents of gold to make the look more modern and contemporary. Use soft pastels for the linens and combine with gold cutlery and napkins for a gorgeous look. With pastel colors, particularly blush can sometimes feel overwhelming in a setting, however, adding crisp white and gold, the look doesn't come across too balanced or overpowering.
8. Pink Shades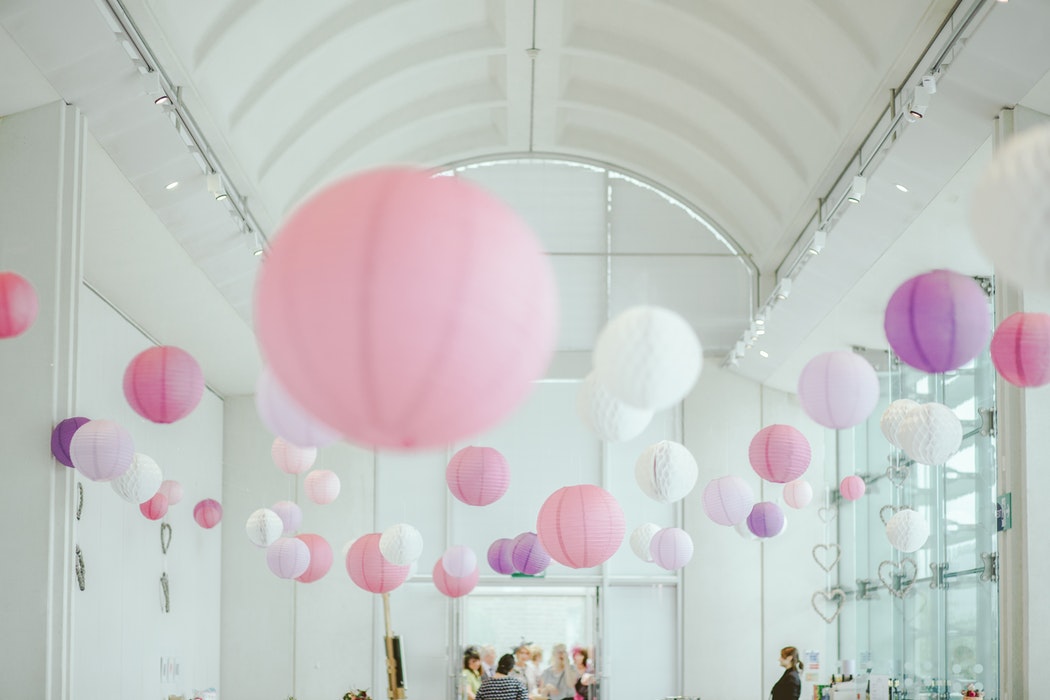 Pink is such a versatile color and can be widely used throughout an event. Although it may be considered more feminine, pairing it with navy or teal will make for a brilliant contrast and make the colors pop. Pair with soft grays and creams depending on how colorful you want it to be.
When choosing an event color, obviously the type of event you're hosting or planning will heavily dictate the color scheme. If you're organizing a corporate event, you might look more towards a navy blue and gray palette to keep it professional. Whereas a wedding can be very creative and bursts of color are completely welcome. For all your event linens, visit Your Chair Covers to see our latest collection of chair covers, wholesale tablecloths , sashes and table runners.
Recent Posts
Table Linen Buying Guide: Choosing the Right Material For Your Event Considered essen …

Everything You Need to Know About Choosing the Best Catering Linens When catering an event, s …

Bridal Guide: 15 Beautiful Ways to Style Wedding Chairs There are so many ways to decorate a …